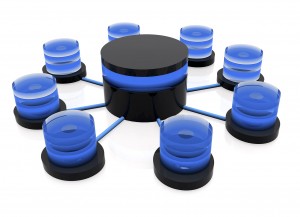 Databases are at the heart of every business and hold the vital information your company needs to continue to prosper, whether this be finance, stock, registry or another key piece of data all of it is being held and bond together through a database, so it needs to be efficient, tidy and easy accessed for modification whilst maintaining the security that will block access to the unpermitted. The Businessland-Group provides database solutions in many formats that provide a large array of features and functionality, each database system is bespoke to you and covers the tabs you need to store and use your data efficiently. Databases are written to support ease of use by promoting easy decipher links between databases in a clear to understand hierarchal system so you can edit child and parent threads simply without confusion from poor design.
Our database solutions will work around your current systems by providing you a multitude of formats and software to use, databases from us will be written in:
·         Filemaker
·         SQL server
·         MySQL
·         Access
The choice is based on practicability within your company and your own preferences so that your database will integrate seamlessly into existing infrastructure.