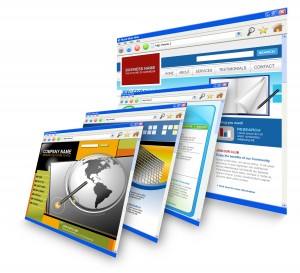 All great businesses and enterprises need a gateway to connect with their customers online, it very much is the front page of your company and serves as the first glance into your business so it should be perfect, that is why we ensure that any web designing we do for your business represents you to the highest standard and will give you the edge against your competitors and impress clients.
We provide visually appeasing results with sensible functionality to our websites providing visitors with an easy to navigate experience whilst giving the company a strong sense of professionalism with its high quality visuals. Provide connectivity with your customers with the options of comments and contact services for a quick alternative for receiving feedback and providing support. Utilize social networking to the fullest connecting you social networking accounts to your website expanding your horizons to new clients and spreading your businesses influence.
Ease of access is important for everyone and The Businessland Group keeps that in mind during the entire development of your website ensuring that as many people as possible are able to view and use your website so that everyone can see what you have to offer.
Achieve more with a bespoke website and stand out from the competition from the first page.